Trouble Montreal Premiere
Date/Time
Date(s) - 25/03/2017
7:00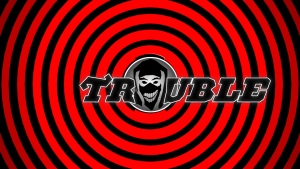 (English will follow)
subMedia.tv lance Trouble, une toute nouvelle émission mensuelle offrant
une analyse anarchiste en profondeur des dynamiques formant les mouvements politiques d'aujourd'hui. Trouble tente d'y voir plus clair dans le brouillard de la désinformation qui limite notre compréhension du monde. En diffusant les témoignages et perspectives d'activistes en première ligne des luttes, nous espérons provoquer l'envie d'y prendre part. subMedia.tv produit des films et vidéos radicaux depuis 1994 et n'est pas près d'arrêter!
Joignez-vous à nous, le 25 mars à 19h pour le lancement du premier épisode de Trouble; « Killing the Black Snake: Behind the scenes of the NoDAPL struggle ». Cette première émission se penche sur les dynamiques qui se sont développées en « arrière scène » dans les campements de Standing Rock, notamment sur les graves désaccords quant aux tactiques à employer pour arrêter l'oléoduc Dakota Access.
N.B. Nous allons filmer une partie de la soirée pour un vidéo intitulé: » Comment Organiser Une Projection ». Nous demandons à tout le monde d'apporter un masque, un bandana,un balaclava ou n'importe quoi qui peut cacher votre indentité. Nous aurons du matériel à cet effets si vous n'avez rien.
Samedi le 25 mars @ Lachoppe (ask a punk!)
5$/pwyc
suivi d'une discussion interactive et de performance de :
Nonchalance
https://nonchalancekeco.bandcamp.com/
Fallon
Icky Magdala
https://m.mixcloud.com/ickymagdala
***************************************************************************************
subMedia.tv is excited to announce the launch of Trouble, a brand-new monthly show offering an in-depth anarchist analysis of the dynamics and forces shaping today's movements. Trouble is an attempt to cut through the fog of misinformation that clouds our understanding of the world. It will broadcast first-hand accounts and perspectives from organizers on the ground, with the aim of provoking people into taking bold, collective action.
The subMedia.tv collective has been producing radical films and videos since 1994.
Join us on Saturday March 25th at 7:00pm EST for the launch of our first episode of Trouble, "Killing the Black Snake: Behind the Scenes of the #NoDAPL struggle." subMedia.tv takes a close look inside the dynamics that played out behind the scenes at the Standing Rock encampment, including serious disagreements over which tactics to use to best stop the Dakota Access Pipeline (DAPL).
Please note that we will be filming the screening, so that we can produce a video called « How to organize a screening » we are asking folks to bring masks, bandanas, balaclavas or anything that could help you mask your identity. If you don't bring one, we will have a few masks on hand.
Saturday March 25th; 7:00pm
@ Lachoppe (ask a punk)
5$/pwyc
A discussion following the screening
Featuring performances by :
NonChalance
https://nonchalancekeco.bandcamp.com/
Fallon
Icky Magdala
https://m.mixcloud.com/ickymagdala